Vacation mania, my friends, vacation mania. This weeks' Chikpiks are all higgledy-piggledy, taking us through next Saturday, just so I don't miss anything. Then they'll be back again (hopefully) on Monday.
Thursday, August 6

Mark Kozelek

Music Hall of Williamsburg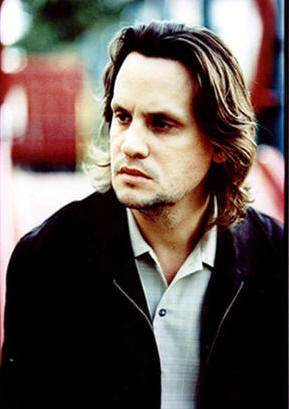 Kozelek, lately of Sun Kil Moon and late of Red House Painters, is sort of the musical equivalent of Thomas Pynchon -- you don't see him that much, but you don't really have to in order to know that he's weird. Red House Painters, was
the
slowcore act of the '90s, taking disturbing angst and craft it into hauntingly beautiful refrains. If you like Mogwai, just wait'll you hear 1993's
Red House Painters (I
). Sun Kil Moon, by contrast, has been mainly underwhelming. They are/were both Kozelek, and so is this show -- except now he's by himself. See if you can handle it. With
Mia Doi Todd
.
8PM
18+
$25
Wednesday, August 12
Bat for Lashes


Webster Hall
Shameless drama queen Natasha Khan may stand at the forefront of the British freak-folk movement, but I still think she looks just like Posh Spice.
8 PM
18+
$20
Thursday, August 13
Yeasayer, Amazing Baby
Pier 54 (Hudson River Park)
This is more or less irrelevant, but I currently have, for going on several months now, Simon O'Connor's (far right, with Amazing Baby) phone number listed in my contacts for some reason. One of these days I'm going to call him, either for an interview or a date (I haven't decided which, yet.) I'm not sure which one
his father
would disapprove of more. (Well, okay, yeah I do).
6PM
All Ages
Free

Friday, August 14
Animal Collective
Prospect Park Bandshell (Celebrate Brooklyn)
I kind of hate myself for mentioning this, but I know I would also kind of hate myself if I didn't. Come to think of it, is it sold out? It's probably sold out. But if it isn't and for some reason you're looking for another reason to go, I will say that at their last NYC show, spotted in the audience were the kid from
The Sixth Sense
and the chick from
Slums of Beverly Hills
. So, yeah. At this show, who knows? You might spot one of the guys from
BASEketball
. With
Black Dice, Dam Funk
.
5:30 PM
All Ages
$30

School of Seven Bells
South St. Seaport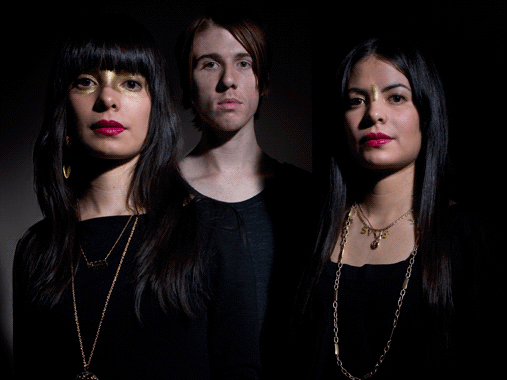 While you're hobnobbing with beautiful has-beens from 1998 in Prospect Park, I will most likely be here, seeing this dreamy trio, being lullabyed off to my lucid dreams bytwo girl identical twins and a guy, dreams in which I will be shopping somewhere other than Abercrombie & Fitch. With
The xx
and a guest DJ.
6 pm
All Ages
Free
Saturday August 15
Kurt Vile
Silent Barn
Matador Records. Philly. Mean guitar. Prettiest hair in music. Next big thing. There, I said it. With
Tommy Jay, Blues Control
.
8 PM
All Ages
TBA
Carry Me Ohio - Mark Kozelek
Beach On The Moon (Recycled Lyrics) - Kurt Vile